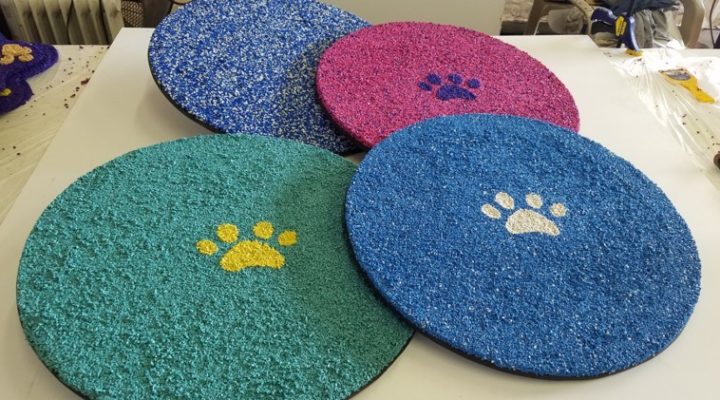 Wobble Boards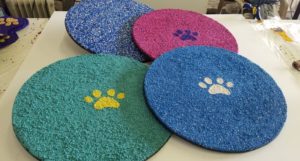 Wobble boards are a great training aid and confidence builder, great for young dogs. It builds inter core strength and hind leg strength 2 sizes 22″ and 30″
Price Per Board 30″ $159.00 and 22″ $99.00 plus shipping
---
Contact Trainer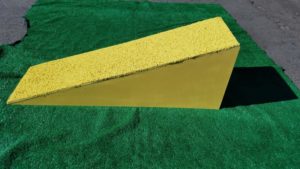 Our contact trainer teaches new dogs the 2 on or 4 on contact zone position as well as building confidence to go up inclines
This 42″longx 14″ tall and 12″ wide is the right angle for a teeter or dog walk inclines. Made out of PVC with aluminum composite top and rubber CONTACTACOAT Surfacing.
$129.00 plus shipping
---
Travel Plank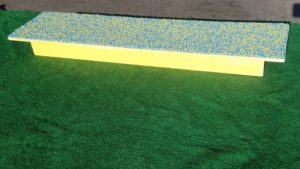 Our 4′ long 4″ tall and 12″ wide Travel Plank. These are made of PVC and have a CONTACTACOAT surface applied for traction, another training aid that can be taken with you to a event or park.
Can be placed at a incline for training or used between our wedges
$69.00 plus shipping