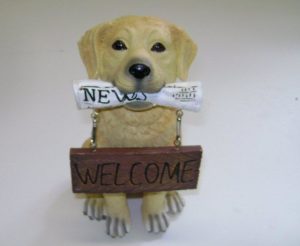 Welcome to CONTACTACOAT.COM. We would like to introduce ourselves. I am Sharon and my husband Wil are the proud new owners of CONTACTACOAT.COM.
We have always had Springers raising and loving them as family.
We look forward getting to know You and your 4 legged family. Please let us know your agility rubber needs. Tell us what You want to see.
Look for new items each month.